Hello Everyone,
Trusting all is well and you are all safe during this time.  Our CHC President has a note below for all our membership.  Also,  a notice that our next CHC meeting is on schedule for now in June (March cancelled).  We will notify you if there are any changes.   Thank you, we all wish you well.
A

message from the President:

Update on Re-Open Connecticut and Equine facilities

We Are Stronger Together It's safe to say that this time has been an

unusual one for everyone.

This experience is unprecedented in our lifetimes and has presented unique challenges to every

person and industry. The equine industry, of course, is no different, with the added difficulty of

ensuring good care and maintenance of our horses during this period. Within the space of less

than a week, the entire industry had to conjure up new operating procedures, guidelines, and

best practices out of thin air, all while keeping both humans and horses safe. It has been our

pleasure as the CT Horse Council to represent fellow equestrians in securing guidelines friendly

to the industry

(while still providing for the safety of the people involved). As we've sought to be

heavily involved with this process, we have received an overflow of inquiries, concerns,

feedback, and suggestions regarding these issues from equestrians across the state

–

many of

whom are not part of the Horse Council. While we do consider ourselves to represent ALL in

the equine community in CT, our voice is significantly muted by the low representative sample of

CT horse people counted in our membership. If we as a horse community in CT wish to be

heard during times such as this (and others such as the "Vicious Animal" nightmare), then it is

critical that we speak for a broad cross section of the community with a loud voice

–

a voice that

can only be measured by the number of members in the Council. A small number of members

= a small voice. A large number of members = a large voice. That's just the way it wo

rks. We

aren't out of this mess yet, but we will continue to work closely with the State Department of

Agriculture (along with the CT Farm Bureau and UCONN) to put in place re-opening procedures

that make sense for us as a community. In the meantime, I ask you to consider becoming a part

of the voice of the equine community in Connecticut. The membership fee is negligible and is

used to help us educate the non-horse community about our cause, advocate at the state level

for friendly legislation, and pr

eserve trails and equine rights in the state. Won't you please

consider joining us? You can find our membership form at www.cthorsecouncil.org. Please

remember, the time to become involved is before something happens. Only then can we speak

with one loud voice for the rights and needs of all equestrians in Connecticut.

Ronald Hocutt President, CT Horse Council

Website for Updates on Covid for Farmers:

C

OVI

D

–

1

9 Up

d

ate

s an

d

R

e

sou

r

c

e

s Her

e

Questions re: COVID-19? Email us at

AG

R.COVID1

9@

ct.

go

v
CHC meetings Info:
2021  Bi-Monthly Meetings:  February 2nd, April 6th, June 1st, August – Off for summer break, October 5th, December 7th
During Covid meetings are virtual until we are aloud to hold in person.
CHC  meetings are held at the Eversource Building formally the Northeast Utilities Building 107 Selden St Berlin, CT   At 7:30 pm.
We look forward to seeing old friends and welcome new members.
Dates and Directions are located on Calendar/Events page!
---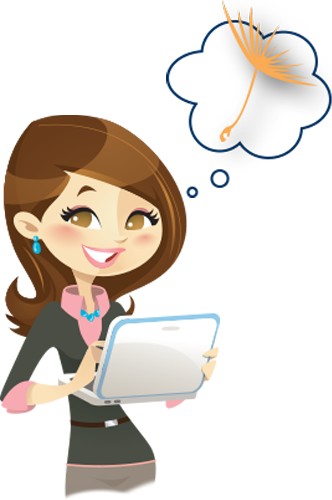 Want to help out the CT Horse Council?
We are part of IGive.  Just go to igive.com
   Choose CT Horse Council as your cause.
  Use the IGive Button at over 1,700 online stores.
CT Horse Council will get money  –  free!
Please help whenever you can!   Thank you in advance!
---
To view our web site to it's full potential,down load FireFox Mozilla, it's free Click here. View this page and links in right sidebar→  for important updates and general information!
Thank you:
We look forward to helping our communities in all aspects of horse life,education and care. Join our organization, get up to date information on legislation,policies and more.
Thank you for visiting our site as we continue to create a comprehensive, informative, educational site. Image Submitted by Carl Bowlin cdbleb78@aol – Above in the picture (L to R)  Sula, Pete, Yadid, Tin Man, and Threes  All are Arabians or Quarter/Arabian mix. They are colts born in summer of 2011. So 2012 brings them into the yearling phase! These inquisitive guys came running when we called and stopped together with inquisitive looks to pose for the camera on this beautiful spring day.
Click on the image to start the video