Hello Everyone,
Trusting all is well and you are all safe during this time.  Our CHC President has a note below for all our membership.  Also,  a notice that our next CHC meeting is on schedule for now in June (March cancelled).  We will notify you if there are any changes.   Thank you, we all wish you well.

A message from the President,
This is a personal note from the officers of the Connecticut Horse Council to all horse lovers, caretakers, and friends throughout the state of Connecticut.  I'm sure we're all waking up to the realization that this isn't a dream and as surreal as it feels, "social distancing" is our new normal for quite some time.  First and foremost, we would like to encourage all of you to stay safe, healthy, and aware.  This virus is real and while it may not be life-threatening for a large percentage of the population, it shows ability to overwhelm our available medical resources (as it already has in places like Italy).  Like it or not, we will all have to ride this out together as we separate from each other.  To that end, we'd like to encourage all of us to count the blessings we've been given.  Each of us in our own way has been blessed with advantages others do not possess.  As horse people, we are doubly blessed in many ways.   If you have a horse in your backyard, go out and spend some time with him.  Better yet, saddle up and ride – the weather's nice and a ride does as much for the soul as anything I can think of.  When I was a young boy, I came home from school, tossed my books on the couch, and went riding till dark.  Those were some of the best days of my life and I am grateful for them.  Those who are able to have a similar opportunity, so turn off the TV and head out – you'll be glad you did.
If you have a horse boarded somewhere, see if your boarding facility will allow you to come on the premises for "visiting hours" but definitely check with them first so they can manage the number of people on the property – it is critical that we all separate for a time.  If you do visit your boarding facility, be sure to sanitize your hands and stay away from others.  Most importantly, however, we encourage you to take this time to re-discover the lost art of human interaction.  It's somewhat ironic that the farther we are forced apart, the more we realize we need each other.  Write a letter (a real one – with pen, and paper), make a phone call, chat online, count your blessings and be grateful we live in a country that can manage this crisis. 
As you look to fill these days, please know that our CHC volunteer officers will continue actively monitoring this situation and how it may affect us in the horse world.  We commit to keeping  you informed of anything that comes to our attention and hope we can all be back together again soon.    We also realize this is a tough time and some of you may be laid off or suffering a decline in business. Therefore, we are extending our membership renewal for 2020 through June 30th. And hope to see you at our June meeting. 
Take care and stay safe,
Ronald Hocutt
President, Connecticut Horse Council
CHC meetings Info:
2020  Bi-Monthly Meetings:  February 4th, April 7th, June 2nd, August – Off for summer break, October 6th, December 1st.
CHC  meetings are held at the Eversource Building formally the Northeast Utilities Building 107 Selden St Berlin, CT   At 7:30 pm.
We look forward to seeing old friends and welcome new members.
Dates and Directions are located on Calendar/Events page!
---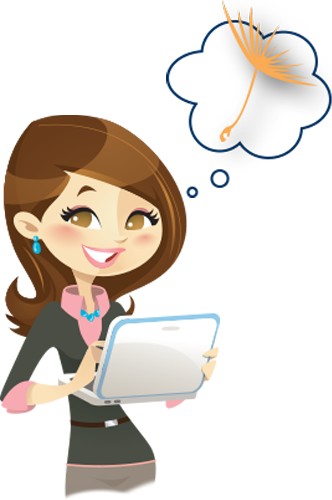 Want to help out the CT Horse Council?
We are part of IGive.  Just go to igive.com
   Choose CT Horse Council as your cause.
  Use the IGive Button at over 1,700 online stores.
CT Horse Council will get money  –  free!
Please help whenever you can!   Thank you in advance!
---
To view our web site to it's full potential,down load FireFox Mozilla, it's free Click here. View this page and links in right sidebar→  for important updates and general information!
Thank you:
We look forward to helping our communities in all aspects of horse life,education and care. Join our organization, get up to date information on legislation,policies and more.
Thank you for visiting our site as we continue to create a comprehensive, informative, educational site. Image Submitted by Carl Bowlin cdbleb78@aol – Above in the picture (L to R)  Sula, Pete, Yadid, Tin Man, and Threes  All are Arabians or Quarter/Arabian mix. They are colts born in summer of 2011. So 2012 brings them into the yearling phase! These inquisitive guys came running when we called and stopped together with inquisitive looks to pose for the camera on this beautiful spring day.
Click on the image to start the video