Disclaimer: CT Horse Council does not represent or endorse events listed on this page. 
Events are posted solely for the purpose of helping our equine friends in Connecticut.
 ———————————————————————————————————————————
Saturday  February 4th, 2017
DEEP No Child Left Inside Winter Festival
10 am to 3 pm
Burr Pond State Park  Torrington, CT
The public is invited to attend.
CHC is looking for Volunteer Horse Patrol Members to attend to meet and greet the visitors.
Please contact Diane Ciano 203.757.1904 or Spirit76@snet.net
—————————————————————————————————–
2017 CT Horse Symposium – March 4 & 5, 2017
.
Sponsored by:
.
.
More info can be found at this link:
Horsebarn Hill Arena, University of Connecticut, Storrs
——————————————————————————————————
Tuesday   March 7th  2017
Disaster Preparedness for Equine Owners
CHC Meeting – 7:30 Eversource Building, 107 Selden Street, Berlin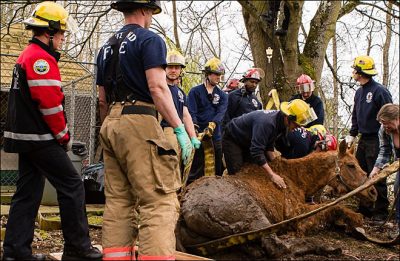 Date: Tuesday, March 7, 2017
Time: 7:30 pm
Location: Eversource Building
107 Selden Street, Berlin, CT
Sponsored by: UConn Department of Animal Science, UConn Extension, and
Connecticut Horse Council
The program is free, but RSVP for ice cream: Dr. Jenifer Nadeau (jenifer.nadeau@uconn.edu) or
860-486-4471 or Stacey Stearns (stacey.stearns@uconn.edu) or 860-486-9228
Presentations Include:
– Matt Odishoo, Deputy Fire Marshall, Town of Berlin
– Laurianne Goulet,  Connecticut Horse Council
– Dr. Jenifer Nadeau, Associate Professor, UConn, Equine Extension Specialist
UConn Dairy Bar Ice Cream will be served!
—————————————————————————————————–
SATURDAY, MARCH 18th 2017
2017 CHC- Volunteer Horse Patrol Annual Meeting & Open House Workshop with Essential Oils with Brenda Vynalek
10:00 AM – 2:00 PM
WELCOME -New & Interested members
Pot Luck & Raffle Items
Workshop with Essential Oils with Brenda Vynalek
Our use of essential oils for natural well being and health support are based on centuries of trials.I will be introducing you to the idea of using these well established and proven practices to help maintain your horse at optimum wellness, or to aid in recovery in conjunction with your veterinarian. Essential oils are much stronger than their source herb, sometimes up to 70x's more powerful, and work much more quickly. In our workshop we will go over what essential oils are, where they come from, how to use them, application methods, and also give you ideas to replace many of the chemical laden products in your barn all while saving you money. Everyone will go home with some of Brenda's favorite tried and true recipes for sprays, salves and cleaners. Brenda Vynalek Owner of Essential Oils Made Simple "Everyday use at home and on the Farm"

Company 1 Firehouse
1485 Main Street, Newington, CT 06111
R.S.V.P. appreciated Diane Ciano Spirit76@snet.net